My Team
I take customer service very seriously. So does my staff. Together, we are committed to providing exceptional customer service to all of our clients.
If you need to schedule an appointment or request any other service, please let us know. We will respond promptly.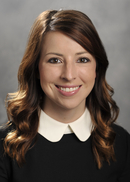 Allison Rilla Smith
Director of New Business
Office 713-266-0775

Allison is originally from Orange County, California. She studied at Chapman University, graduating with a degree in Business Administration with and emphasis in International Business. Allison moved to Houston in 2014 and after meeting her now husband who is in the oil and gas industry, she knew that Houston was going to be their forever home. Among Allison's work life, Allison is involved in "Dress for Success" where she helps women feel empowered in the work force. When Allison has free time, she is spending it with her husband, dog Dexter, friends and her family.
Allison is David's Director of New Business and Client Service. She manages David's personal production as well as servicing existing clients and their insurance and financial needs. With David becoming the newest Managing Director of the new West Houston Office, Allison is also the Office Manager.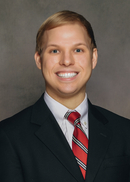 James R Brown
Director of Marketing and Business Operations
Office 281-760-4800

James is a native Houstonian with a Bachelors in Media Strategies from Texas Tech University. James moved back to Houston in 2013 and began pursuing a career in Sales Marketing. James has always had a passion for people and the relationships that he builds with them. Among his work life James is involved with Young Life, Cru Houston, Living Water International and his church. When James has free time he and his wife Madeline like to spend it traveling and hanging out with their friends. 
James is David's Marketing and Business Development Director. He is in charge of all David's marketing tools and social media pages. Among his marketing role, James continues to build up new and existing client relationships. Additionally, James is the official calendar keeper for David. He is responsible for knowing and managing David's full calendar.  
James Can Help You With:
• Any Marketing questions you may have.
• Planning and coordinating any sponsored events.
•Scheduling appointments with David.
•Overseeing referrals and/or networking opportunities.
•Building and maintaining client relationships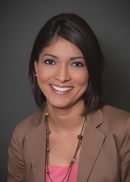 Nitzia Mangold
Associate Financial Representative
Office 281-760-4800